領 域 名  生命機能科学
教員氏名 杉 山 康 憲
研究分野 動物細胞生物学

研究キーワード:細胞内情報伝達、2型糖尿病、新規解析手法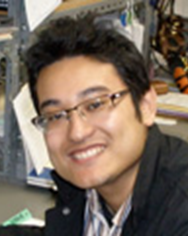 最近の研究課題
1.2型糖尿病の糖毒性の解析
 2型糖尿病は生活習慣と遺伝的要因で発症する病気であり,慢性的な高血糖による糖毒性(インスリン分泌低下およびインスリン抵抗性)により病態が深刻化します.本研究室では糖尿病モデル細胞(ラット膵臓インスリノーマ)とマウスなどの実験動物を用いて,糖毒性におけるリン酸化シグナリングの研究をしています.これまでに,2型糖尿病の糖毒性における遺伝子の発現解析を網羅的に行い(マイクロアレイ解析),糖毒性状態において様々な遺伝子の発現が変動していることを見出しました.現在,これらの遺伝子がどのように糖毒性を制御しているのかを解析しています.また,糖毒性における希少糖の関わりについても調べています.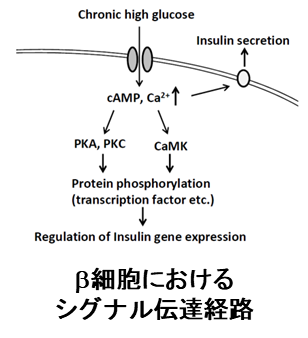 2.リン酸化シグナリング解析手法の開発
細胞内および細胞間のシグナル伝達においてタンパク質のリン酸化は中心的な役割を担っています.このタンパク質リン酸化を行う酵素がプロテインキナーゼです.ヒトプロテインキナーゼは約500種類存在し,多様な生命現象を制御しています。これまでに,プロテインキナーゼを網羅的に解析するため,プロテインキナーゼを幅広く検出できるモノクローナル抗体(マルチPK抗体)を作製しました.加えて,この抗体を利用したリン酸化シグナリング解析手法を開発しました.現在,新たなリン酸化シグナリング解析手法の確立を目指しています.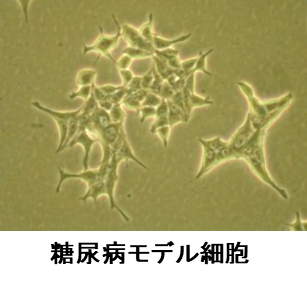 Sugiyama. Y., et al. (2005) Generation and application of a monoclonal antibody that detects a wide variety of protein tyrosine kinases. Analytical Biochemistry 347:112-120
Sugiyama. Y., et al. (2006) Two-dimensional expression pattern analysis of protein kinases after separation by MicroRotofor/SDS–PAGE. Analytical Biochemistry 359:271-273.
Sugiyama. Y., et al. (2010) The DNA-binding activity of mouse DNA methyltransferase 1 is regulated by phosphorylation with casein kinase 1d/e. Biochemical journal 427:489-497.
Sugiyama. Y., et al. (2011) Calcium/calmodulin-dependent protein kinase IV involvement in the pathophysiology of glucotoxicity in rat pancreatic b-cells. Metabolism 60:145-153.
Kon. N., et al. (2014) CaMKII is essential for the cellular clock and coupling between morning and evening behavioral rhythms. Genes & Development 28:1101-1110.
Sugiyama. Y., et al. (2015) Expression and phosphorylation state analysis of intracellular protein kinases using Multi-PK antibody and Phos-tag SDS-PAGE. MethodsX 2:469-474.
特許(2012) 抗チロシンキナーゼ抗体およびその利用,特許第4956816
Research Area: Applied Life Science
Research Specialization: Animal cell biology 
Name: SUGIYAMA, Yasunori

Keywords:signal transduction, type 2 diabetes, methodology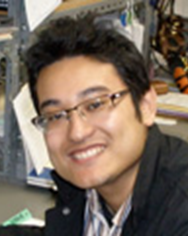 Recent Research
1.Analysis of molecular mechanisms of
glucotoxicity in type 2 diabetes
Type 2 diabetes caused by poor lifestyle and genetic factor. Glucotoxicity (impaired insulin secretion and insulin resistance) induced by chronic hyperglycemia accelerates the progression of diabetes. In this laboratory, phosphorylation signaling of glucotoxicity in type 2 diabetes is analyzed by using diabetes model cells and mouse. In our previous studies, we analyzed gene expression in glucotoxicity by microarray, and found the changes in the expression of various genes. In addition, we investigate effects of rare sugars on glucotoxicity.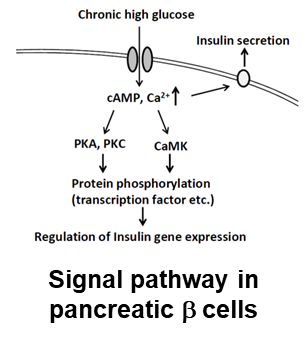 2. Development of new analysis methods for
phosphorylation signaling
Protein phosphorylation is crucial role in cellular signal transduction. Protein kinase catalyzes phosphorylation of proteins. In the human genome, 518 protein kinase genes were identified, and the enzymes regulate diverse biological phenomena. Previous studies, we developed monoclonal antibodies, designated Multi-PK antibodies, that can recognize multiple protein kinases. Furthermore, the new methods for analysis of phosphorylation signaling were developed.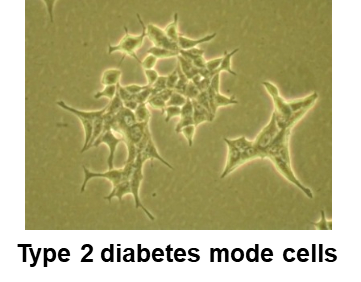 Click here for more information

Sugiyama. Y., et al. (2005) Generation and application of a monoclonal antibody that detects a wide variety of protein tyrosine kinases. Analytical Biochemistry 347:112-120.
Sugiyama. Y., et al. (2006) Two-dimensional expression pattern analysis of protein kinases after separation by MicroRotofor/SDS–PAGE. Analytical Biochemistry 359:271-273.
Sugiyama. Y., et al. (2010) The DNA-binding activity of mouse DNA methyltransferase 1 is regulated by phosphorylation with casein kinase 1d/e. Biochemical journal 427:489-497.
Sugiyama. Y., et al. (2011) Calcium/calmodulin-dependent protein kinase IV involvement in the pathophysiology of glucotoxicity in rat pancreatic b-cells. Metabolism 60:145-153.
Kon. N., et al. (2014) CaMKII is essential for the cellular clock and coupling between morning and evening behavioral rhythms. Genes & Development 28:1101-1110
Sugiyama. Y., et al. (2015) Expression and phosphorylation state analysis of intracellular protein kinases using Multi-PK antibody and Phos-tag SDS-PAGE. MethodsX 2:469-474.