領 域 名  生命機能科学
教員氏名   松沢 智彦
研究分野 酵素学

研究キーワード:酵素、糖質、麹菌、酵母、メタゲノム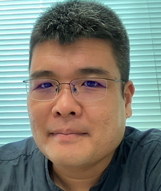 最近の研究課題
1. 植物の細胞壁を分解する酵素の探索
 植物の細胞壁には様々な多糖類によって構成されており、その中には非常に複雑な構造をした多糖類も含まれています。微生物はこの細胞壁を利用する(食べる)ために多種多様な分解酵素を生産しています。生産される酵素はそれぞれ異なった機能を有しており、これらの酵素が協調的に働くことによって分解は成し遂げられます。
 これら一つ一つの酵素、またその酵素を生産する微生物を解析することによって「複雑な多糖類を緻密に分解するメカニズム(=微生物の戦略)」を解明したいと考えています。

2. 酵素の進化
 生物もその生物が持つ酵素も長い年月をかけて少しずつ変化し、新しい性質(特徴)を持つものが出現します。実験室においても、酵素をコードする遺伝子に変異を導入することによって安定性が向上したり(低下したり)、触媒する反応が変化したりします。この酵素の進化を利用し、酵素の性能の向上や、酵素の反応メカニズムの解明を目指したいと考えています。

Matsuzawa, T., et al. (2021) Enzymatic degradation of xyloglucans by Aspergillus species: a comparative view of this genus. Appl. Microbiol. Biotechnol. 105:2701–2711
Matsuzawa, T., et al. (2020) Identification and characterization of two xyloglucan-specific endo-1,4-glucanases in Aspergillus oryzae. Appl. Microbiol. Biotechnol. 104:8761–8773
Matsuzawa, T., et al. (2020) Identification and characterization of α-xylosidase involved in xyloglucan degradation in Aspergillus oryzae. Appl. Microbiol. Biotechnol. 104:201–210
Matsuzawa, T., et al. (2019) Cooperation between β-galactosidase and an isoprimeverose-producing oligoxyloglucan hydrolase is key for xyloglucan degradation in Aspergillus oryzae. FEBS J. 286:3182–3193
Matsuzawa, T., et al. (2019) Crystal structure and substrate recognition mechanism of Aspergillus oryzae isoprimeverose-producing enzyme. J. Struct. Biol. 205:84–90
Matsuzawa, T., et al. (2016) Identification of the gene encoding isoprimeverose-producing oligoxyloglucan hydrolase in Aspergillus oryzae. J. Biol. Chem. 291:5080–5087
Matsuzawa, T., et al. (2016) Crystal structure and identification of a key amino acid for glucose tolerance, substrate specificity, and transglycosylation activity of metagenomic β-glucosidase Td2F2. FEBS J. 283:2340–2353
Research Area: Applied Life Science
Research Specialization: Enzymology
Name: MATSUZAWA, Tomohiko

Key ward: Enzyme, Sugar, Fungi, Yeast, Metagenome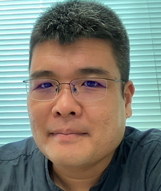 Recent Research
1. Plant Polysaccharides Degradation-Related Enzymes
 Plants produce many kinds of polysaccharides and microorganisms produce plant polysaccharides degradation-related enzymes to assimilate plant polysaccharides. Each enzyme has distinct functions in the degradation, and cooperative actions of these enzymes are crucial to degrade plant polysaccharides.
Our study focus on the identification and characterization of novel plant polysaccharides degradation-related enzymes from microorganisms, including fungi and metagenome.

2. Evolution of Enzymes
 Random and site-direct mutagenesis can change enzymatic properties, such as thermal stability and substrate specificity. We use the mutagenesis techniques to improve the enzymatic activities and to elucidate the molecular mechanism of enzymatic reactions.

Matsuzawa, T., et al. (2021) Enzymatic degradation of xyloglucans by Aspergillus species: a comparative view of this genus. Appl. Microbiol. Biotechnol. 105:2701–2711
Matsuzawa, T., et al. (2020) Identification and characterization of two xyloglucan-specific endo-1,4-glucanases in Aspergillus oryzae. Appl. Microbiol. Biotechnol. 104:8761–8773
Matsuzawa, T., et al. (2020) Identification and characterization of α-xylosidase involved in xyloglucan degradation in Aspergillus oryzae. Appl. Microbiol. Biotechnol. 104:201–210
Matsuzawa, T., et al. (2019) Cooperation between β-galactosidase and an isoprimeverose-producing oligoxyloglucan hydrolase is key for xyloglucan degradation in Aspergillus oryzae. FEBS J. 286:3182–3193
Matsuzawa, T., et al. (2019) Crystal structure and substrate recognition mechanism of Aspergillus oryzae isoprimeverose-producing enzyme. J. Struct. Biol. 205:84–90
Matsuzawa, T., et al. (2016) Identification of the gene encoding isoprimeverose-producing oligoxyloglucan hydrolase in Aspergillus oryzae. J. Biol. Chem. 291:5080–5087
Matsuzawa, T., et al. (2016) Crystal structure and identification of a key amino acid for glucose tolerance, substrate specificity, and transglycosylation activity of metagenomic β-glucosidase Td2F2. FEBS J. 283:2340–2353