Overview
Studies at the Graduate School of Agriculture
Graduate studies are offered through the
Graduate School of Agriculture of Kagawa University
(Master of Science, Msc) and the
United Graduate School of Agricultural Science (UGAS)
(Doctor of Science, PhD). The graduate degrees associated with the Graduate School of Agriculture are:
The Graduate School of Agriculture offers an academic program for a Master's degree. The Graduate School and The Faculty of Agriculture offers graduate studies leading to a Master's of Science (Msc) in three academic divisions and in two special Masters courses: Master of Science (Msc) 1) Division of Bioresource Production Science Bioresource Production Science has four research groups with specialized research targets:

(I) Agricultural Science: stable supply of food for the future,

(II) Horticultural Science: efficient production, propagation and utilization of horticultural crops, (III) Environmental Science: understanding of ecosystems and preservation of the environment. 2) Division of Applied Bioresource Science Applied Bioresource Science has four research groups with specialized research targets:

(I) Applied Bioorganic Chemistry: utilization of biologically active compounds in bioresources

(II) Microbial & Animal Biotechnology: fundamental and applied fields of life sciences (III) Plant Biotechnology: research and application of genetic engineering for selective breeding of target plants (IV) Food Science: research on nutritional, physicochemical and biological effects of various food types. Our goal is to produce scientists with a broad range of knowledge and specialization in the field of bioresource science. 3) Division of Rare Sugar Science Rare Sugar Science specializes in the production of rare sugars production (monosaccharides & derivatives) and the utilization and application of rare sugars to life science and food science. This division cooperates and partners with industry, government, and academia through joint projects and consortiums.
The Graduate School of Agriculture at Kagawa University facilitates two special masters degrees for international students.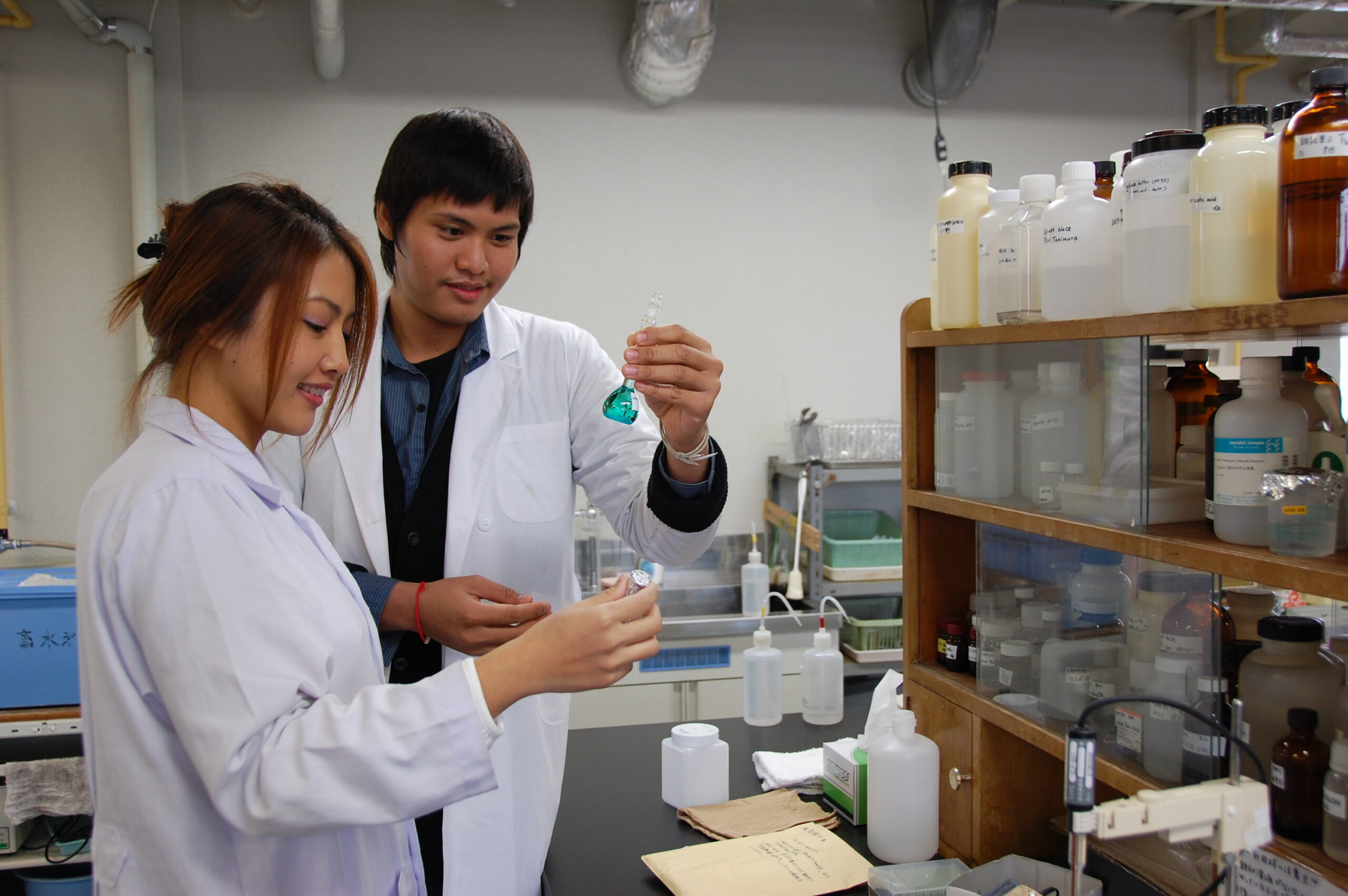 1) Master of Science (Msc) ⋅ Special Master's Course for International Scholars The Special Master's Course has been developed to provide an opportunity to international students to further their studies and prepare them for admission to the doctoral program. The course is conducted entirely in English and scholars may apply for financial support from the Japanese government. Privately financed scholars may also apply for the admission to the Special Master's Course. 2) Master of Science (Msc) in Food Safety ⋅ Career Development Program on Food Safety in Japan for international students Kagawa University has formed a consortium with Japanese food companies dealing with frozen foods or developing food resources overseas to nurture talented, internationally minded people. Students will develop strong managerial and scientific skills, an understanding of management philosophy, and Japanese language for business leading to a career in the food industry. This program is taught in Japanese. For more information, please go to Career Development Program on Food Safety in Japan.
The United Graduate School of Agricultural Science (UGAS) is a consortium built on the integrated Master's courses of Kagawa, Kochi, and Ehime Universities. Doctoral Degree Programs (PhD) UGAS offers doctoral studies leading to a Doctor of Philosophy (PhD) in: ⋅ Bioresource Production Science ⋅ Applied Bioresource Science ⋅ Life Environment Conservation Science Doctoral degrees are offered through the Tropical Doctoral Program (instruction in Japanese or English) and the AAP Program (instruction in English).