Marine Environment Research Center
Research Centersat the Faculty of Agriculture
Established in 1973, the Marine Environment Research Station is located in neighboring Aji-town, facing the Seto Inland Sea, about 20 km away from the Faculty of Agriculture Campus.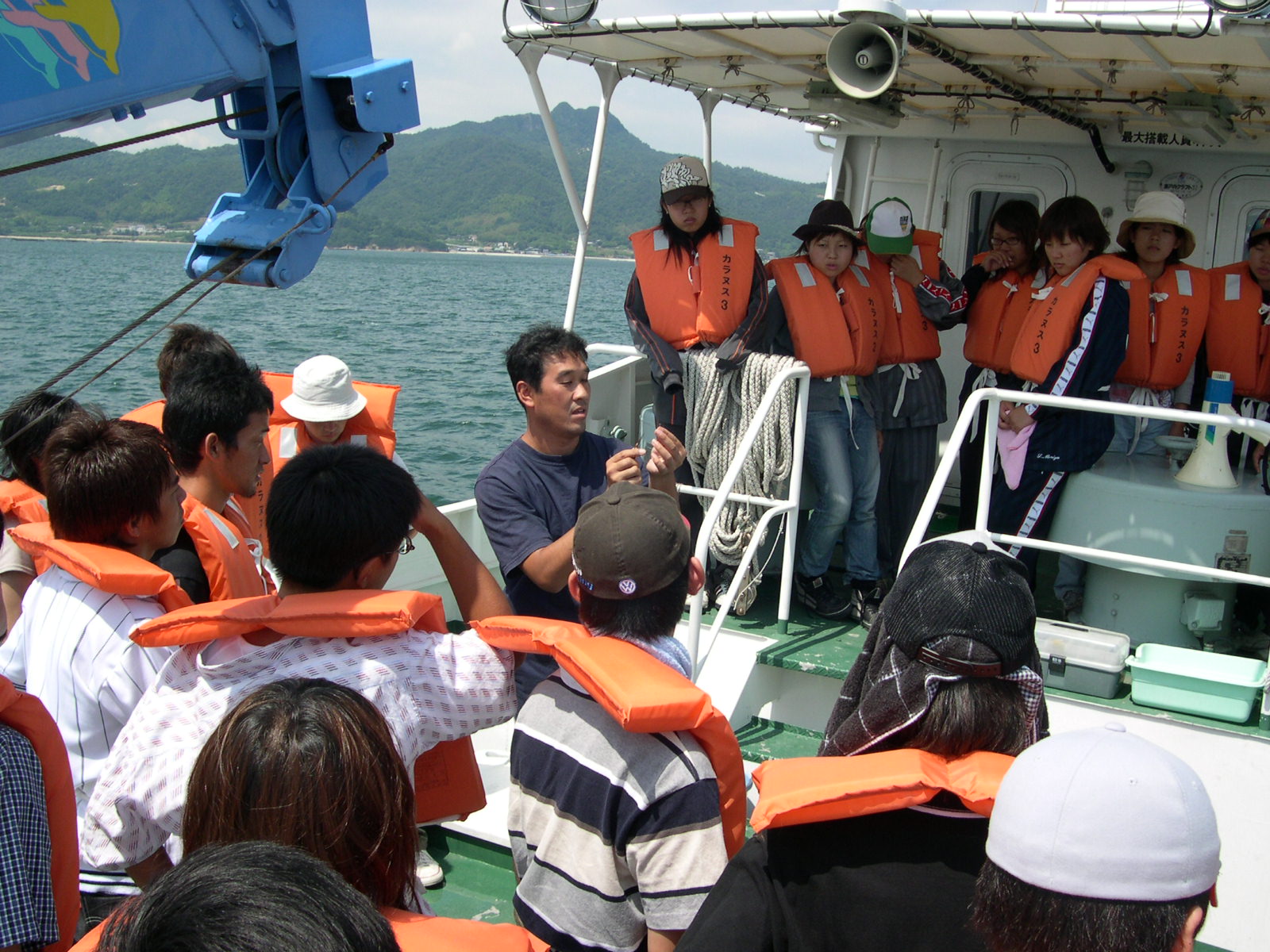 Research primarily focusses on eutrophication in the coastal water, especially red tide and fish-farm capacity. Kagawa University has been playing a leading role in research in this area. Currently, changes of phytoplankton biomass, ammonium and phosphate fluxes and silicate exchange rates are being monitored to elucidate the dynamics of water movement in a shallow-water coastal ecosystem and their impact on fishery using the Seto Inland Sea as a model case.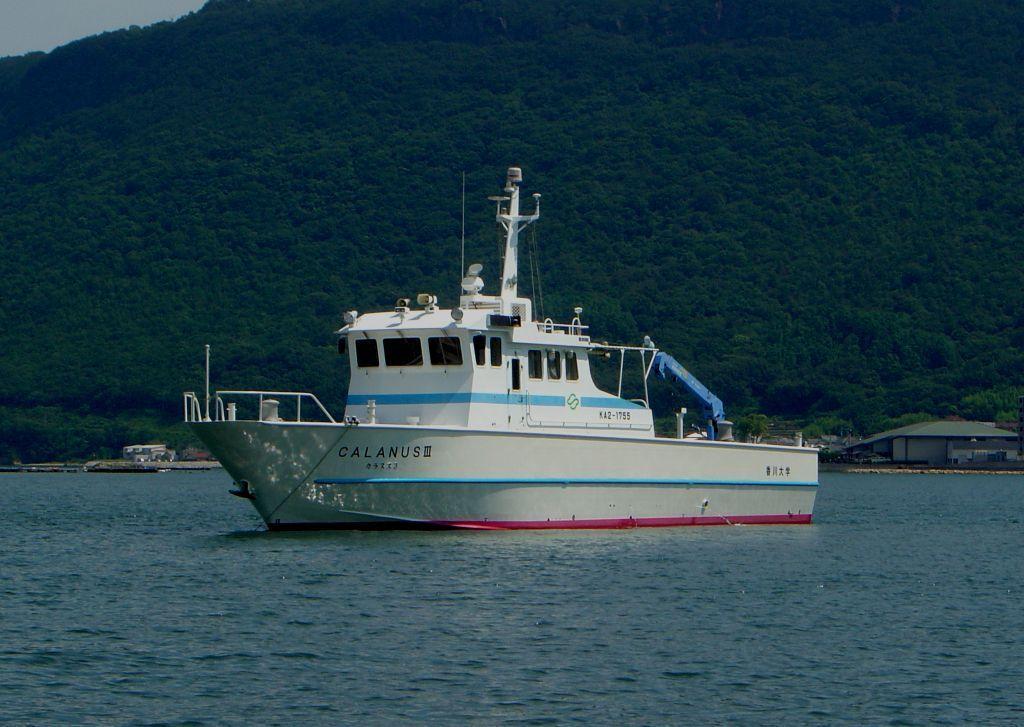 The Center has two seaworthy vessels at its disposal: "CALANUS III" and "Nauplius II". Equipped with on-board research facilities and equipment such as the Multi Seawater Sampler, Acoustic Doppler Current Profilers, and Side Scanning Sonar. These research vessels play a leading role in promoting marine environment research and education. The CALANUS III, Nauplis II, and their equipment are state of the art for continuous monitoring of chemical and biological quality of sea water and physical analysis of the configuration of the Seto Indland Sea's sea bed. Faculty from this station are actively collaborative research with faculty in the Department of Applied Biological Science. In addition to the research and academic activities, the Station regularly offers open classes for local children to promote a greater understanding of the importance of protecting the global environmenmt.
To Japanese Homepage