Overview
University Facilities
The Faculty of Agriculture and the Graduate School of Agriculture are located together on the Miki-Cho campus of Kagawa University, just outside the city of Takamatsu.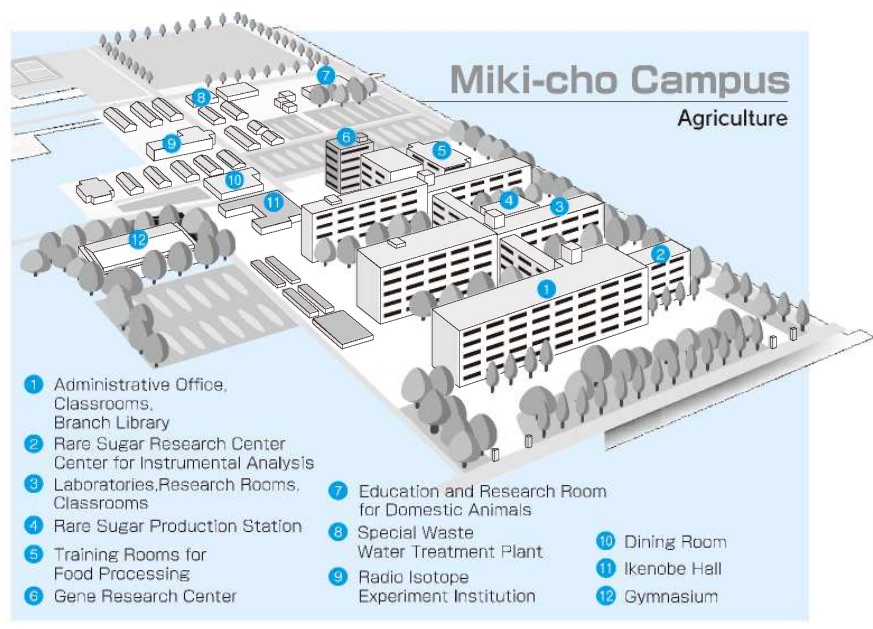 The Miki-cho campus has many amenities to fulfill the needs of the Faculty and Graduate School of Agriculture. Seven specialized research facilities are located on or near the Miki-cho campus. These are:
Additionally, you can learn about the Miki-cho campus library
here
. Please go
here
for directions on how to access the Miki-cho campus.